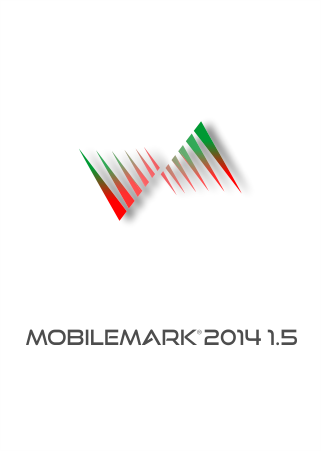 MobileMark 2014 ver 1.5
End of Life:
As of 1 December 2020, BAPCo has ceased sales and support of MobileMark 2014, and will no longer accept results submissions from MobileMark 2014 versions. Patches for end of life products will not be released. EOL products are no longer available for purchase, support, or result submission.

Customers are encouraged to move to MobileMark 2018, in order to get the benefits of the updated applications, workloads, and benchmark design.
Questions may be directed to [email protected] or [email protected].
MobileMark® 2014 ver 1.5, the latest version of the premier performance-qualified battery life metric based on real world applications. Unlike benchmarks that only measure battery life, MobileMark measures battery life and performance simultaneously, showing how well a system design addresses the inherent tradeoffs between performance and power management.
The new release features support for Windows 10 and localized GUI for German and Chinese.
The new release of MobileMark has a lightning fast installation with a 30% reduced footprint from included USB media installs in just 50%* of the time of its predecessor.
MobileMark 2014 1.5 contains the 3rd generation auto-configuration tool first introduced in MobileMark 2014.  The updated configuration tool executes automatically as part of the benchmark run, dramatically reducing occurrence of setup related errors, and helping to ensure consistent, repeatable results. Lower minimum system requirements ensure that MobileMark 2014 1.5 runs on broader categories of notebook PC systems. In addition, FDR's can be browsed and submitted to the BAPCo online result database (results.bapco.com).
Reporting is enhanced with improved Full Disclosure Report (FDR) formatting that emphasizes scoring and reference machine comparisons. As with SYSmark 2014 ver 1.5, a new unified 32 & 64-bit codebase exists for both OS environments. MobileMark 2014 ver 1.5 supports 32 or 64-bit versions of Windows 7, Windows 8, Windows 8.1 and Windows 10.
MobileMark 2014 ver 1.5 has the following requirements:
CPU: 800 MHz AMD® or Intel® dual core processor
RAM: 2 GB
Drive Space: 50 GB of free space on the primary drive
Operating System: Microsoft Windows® 10‎, Microsoft® Windows® 8.1 32/64bit Microsoft® Windows® 8 32/64bit (with .NET Framework 3.5 enabled), or Microsoft® Windows ® 7 32/64-bit
Video Resolution: 1024 x 768
Graphics: DirectX 9 compatible
Other: Wireless Router
MobileMark 2014 Downloads
MobileMark 2014 ver 1.5 Patch 4 v1.5.4.75 (~68mb)
MobileMark 2014 ver 1.5 Patch 4 v1.5.4.75 Release Notes