Some users may encounter the error "Failed to find valid license key, please reinstall benchmark" when testing with SYSmark 2018 on supported non-English languages. To work around this problem, navigate to the following location in the registry: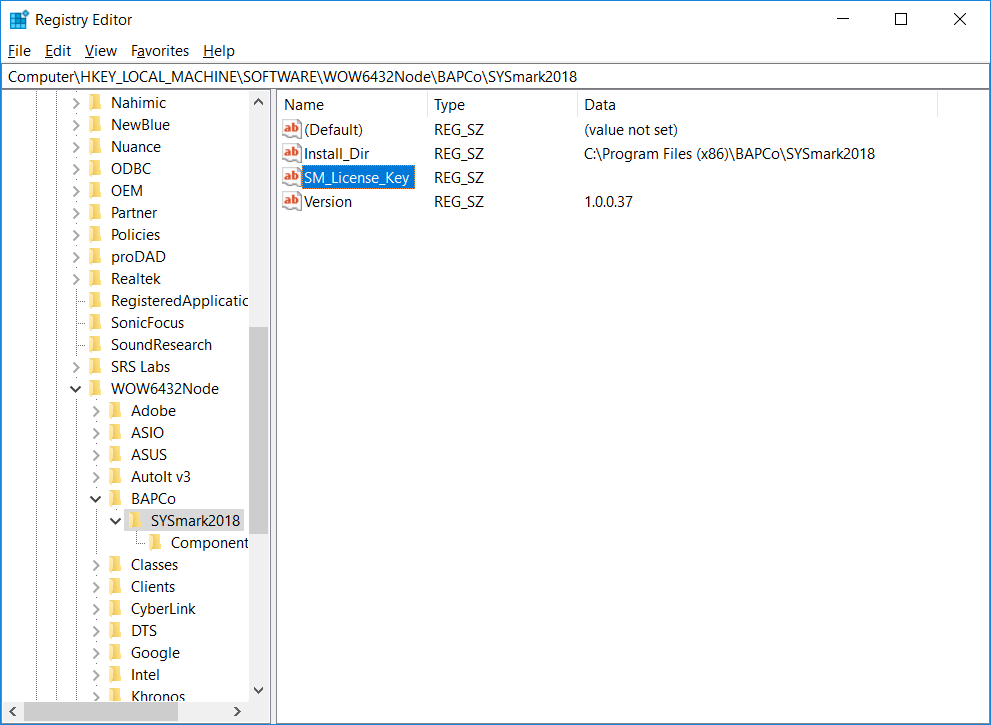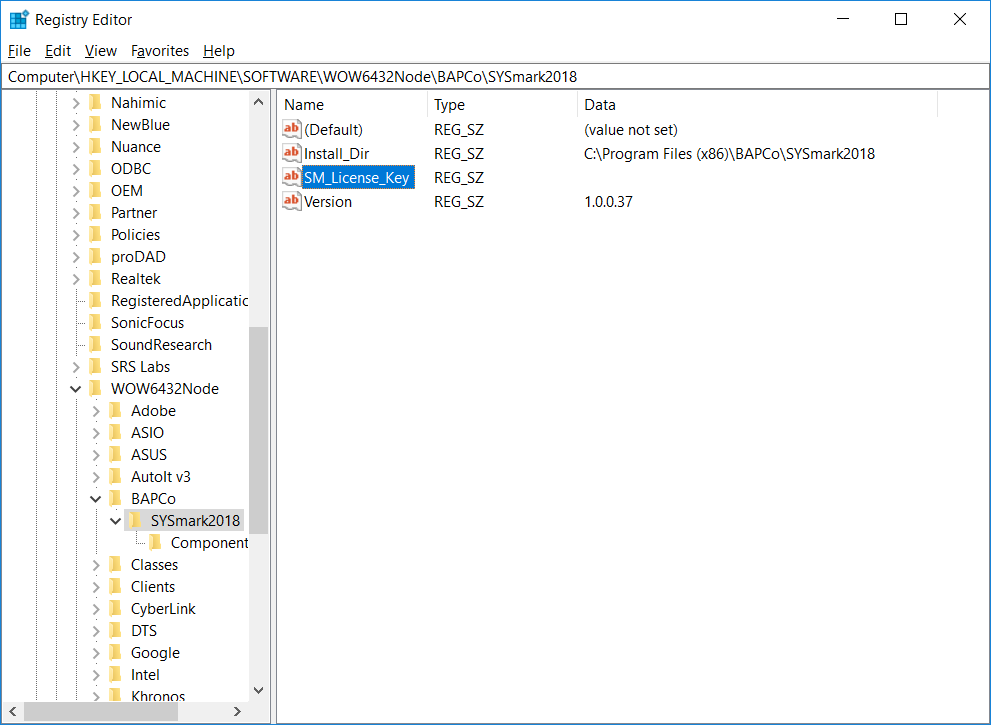 Double click on the SM_License_Key entry and paste your license key into the 'Value Data' blank. Click ok to save the update. Close regedit edit and reboot the system. Once the system has rebooted, SYSmark 2018 should be working correctly.
This procedure will need to be performed for each new installation of SYSmark 2018, prior to the first launch the benchmark.